When ordering a document, you may come across this message:
Title XXXXXX

Quickmap Document Ordering – Timed Out

Your Quickmap Document Ordering sessions has timed out

Please close this form and retry.
This can happen if the connection at either end is momentarily lost.
Before reordering the document, check to see if we have received your order by going to 'Report my Documents' from your Document Ordering Dashboard.
From 'Report My Documents' you can view a list of all documents that have been ordered. You can also obtain a history of documents ordered by each user.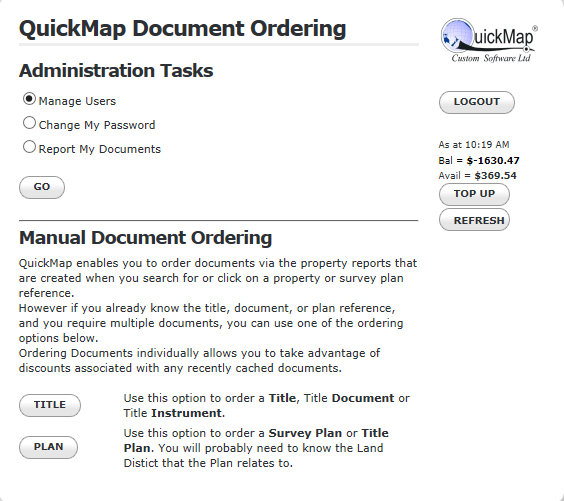 If you do end up doubling up on your order within the same day, please contact the support team and we can issue a refund for the duplicate order.
For more information on how to order documents from Quickmap click here.